No one wants to find large rodents running around in their home. Unfortunately, this is an experience many Raleigh homeowners have had to deal with. In this article, we'll discuss how to identify signs of rats and what you can do to ensure these pests never invade your property in the first place.
Or, if you're looking for quick and efficient solutions to your rodent problems, partner with our experienced technicians here at Pest & Termite Consultants. Since 1993, we've provided high-quality Raleigh pest control services for residential and commercial properties. Get in touch with us today to find out how we control and prevent rat infestations.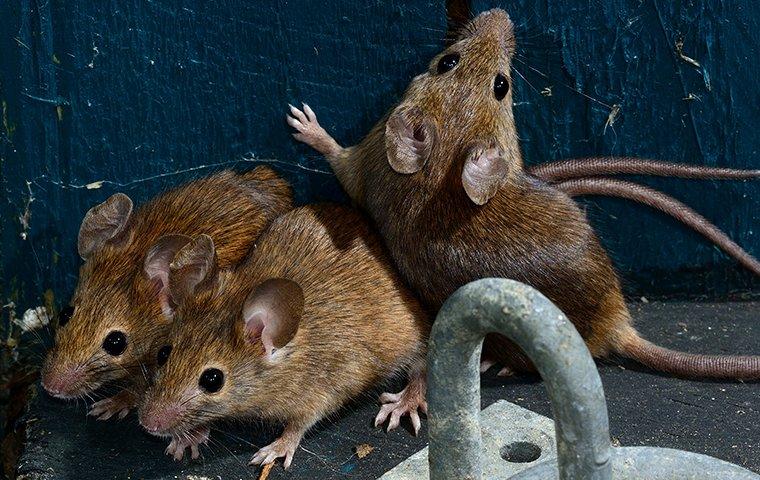 How To Tell If It's Rats On Your Property
Discovering a rat infestation on your property is not a pleasant experience. Not only are these pests large and scary, but they also cause a significant amount of property damage when they invade. The first step in protecting your property from rats is learning how to identify when rats have gotten into your home. Rats in Raleigh leave a few signs behind when they infest homes, such as:
Dark droppings in your attic or basement
Holes chewed into stored food products
Gnaw marks and damage to your furniture
Scratching or skittering noises in your walls or attic
An unpleasant urine smell
The best way to get rid of rats and keep them away in the future is with professional rodent control services from a licensed pest control provider like Pest & Termite Consultants. Contact us today to request a free quote.
The Damage And Dangers Rats Can Create
Rats aren't just a nuisance—they're dangerous! These common home-invading rodents cause significant property damage with their chewing habits and spread various diseases that can make your family sick. Rat-bite fever, salmonellosis, leptospirosis, and tularemia are just a few of the diseases rats are known to spread. In addition, rats may become aggressive toward anyone who attempts to get near them, leaving behind painful bites and scratches.
Protect your property from rats the safe way by implementing an ongoing pest management plan from Pest & Termite Consultants.
The Most Effective Way To Get Rid Of Rats On Your Property
Rats and other common rodents cause significant problems for homeowners when they invade residential properties. The only way to keep rats away year-round is to implement an effective rat control plan from Pest & Termite Consultants. No matter what types of rats you're dealing with, we have what it takes to get rid of them. We work hard to eliminate existing infestations and minimize the chances of new pest problems arising in the future.
Don't wait for rats to destroy your belongings and threaten your family's health. Instead, turn to Pest & Termite Consultants for excellent pest control solutions throughout the year.
Five Simple Ways To Prevent Future Rat Infestations
Like most pest problems, rat infestations begin when a rat discovers valuable resources such as food and water in your home. One way to reduce rodent problems on your property is to remove factors that may attract them:
Eliminate possible entry points by sealing gaps in your exterior walls and foundation.
Minimize access to your roof by trimming tree branches away from your property.
Avoid leaving pet food out overnight, and store dry food items in airtight plastic containers.
Seal your garbage cans with tight-fitting lids.
Keep firewood stacked away from your exterior walls.
Even if you implement all these rodent prevention tips, rats could still invade your Raleigh property. Protect your home from pests of all shapes and sizes by partnering with our Pest & Termite Consultants technicians. Contact us today to learn more about our effective rodent control options.