Mosquito Control For Your Raleigh Property With An Added Bonus
There are few places as beautiful to call home as North Carolina. Our temperate climate allows us to experience the seasons without the more severe extremes of our neighbors to the north and south, and here in the Raleigh area, we are just a day trip away from both the coast and the mountains.
Although the good far outweighs the bad, there are some problems with living where we do. One of those problems is the presence of mosquitoes. Making their debut in early spring and lasting late into the fall, mosquitoes can make life miserable for anyone who enjoys spending time outdoors. If your property has a lot of mosquito activity, it's not only an annoyance but also puts you and your family members at greater risk of contracting a mosquito-borne disease.
Getting and keeping the mosquito populations on your property under control requires regular mosquito control treatments. Pest & Termite Consultants offers mosquito and
pest control services in Raleigh
designed to do just that. With over 25 years of experience
serving the pest management needs of our customers, we have developed methods that are proven to work. Furthermore, our mosquito control services have the added benefit of being effective against active tick populations.
Mosquito Control From Pest & Termite Consultants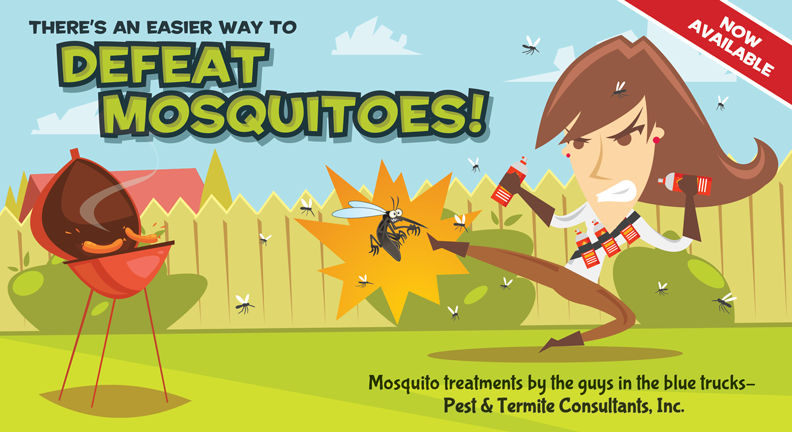 Our mosquito treatment is an area spray that effectively protects half an acre of property. Using a backpack mister, we first treat all around the perimeter of your house, targeting the following areas:
Shrubbery
Shaded areas
Under leaves
Other harborage areas
We then treat around the property line, making sure to hit any thick vegetation around the perimeter.
Our mosquito control product is a residual product, which means that it remains active for a period of time after it is applied. This provides you with longer-lasting results than a product that only works when it is initially applied.
Our Recurring Plan
Although we use a residual product, a mosquito control treatment lasts about three weeks before needing to be reapplied. We offer a recurring plan that treats your property every three weeks, beginning in late March and extending through mid-October. This includes ten treatments and if you receive all of them, you get the tenth free of charge. If you prefer not to have all ten, there is no obligation and you can choose to stop at any time.
Our recurring plan also includes free re-treatments. If you notice an uptick in the mosquito population before your next scheduled service, we'll return to re-treat your property. This does not disrupt your regularly scheduled services.

One-Time Services
If you have an upcoming special event and need a one-time mosquito control treatment, we offer one-time services. We'll treat your property prior to the event to make it comfortable for your guests. Because this service is not a recurring service, it does not include the re-treatment guarantee.

Tick Control
Our mosquito control treatments are also effective at eliminating active tick populations on your property. However, the residual benefits of the product are not effective against ticks, so it is not a long-term solution. When you receive our mosquito control service, it will help eliminate the ticks that are active on your property at the time of the service, but it is not guaranteed to eliminate any ticks after the service.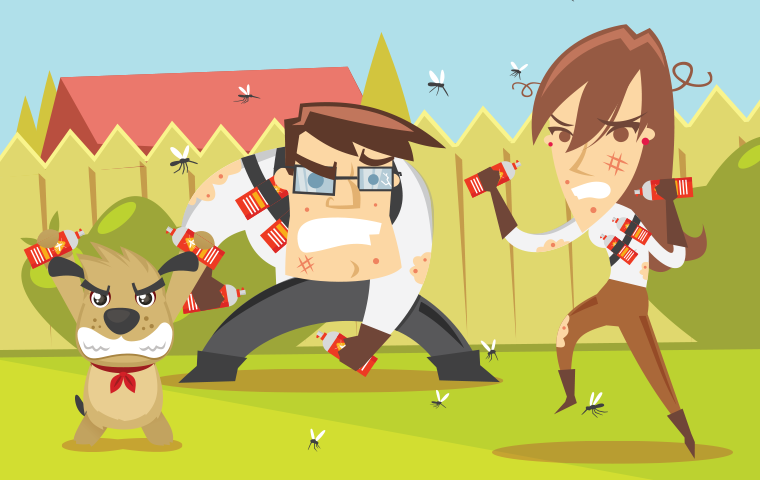 Protect Your Yard With Pest & Termite Consultants
Spending time in your own backyard shouldn't feel like a chore, but when you spend the entire time swatting away mosquitoes, that's exactly what it feels like. Keep mosquitoes off your property and gain the added benefit of reducing tick populations with our mosquito control service. We can greatly reduce the number of mosquitoes on your lawn, making it a safer and more enjoyable place to spend time.
Contact us today
to get started.
Sign up today and get $10 off when you purchase 5 services!
Request Your Free Quote
Complete the form below to schedule your no obligation quote.