Keep Cockroaches Out Of Your Home & Business!
Here in North Carolina, cockroaches are extremely common home and business-invading pests. These pests have been linked to the spread of over thirty types of bacteria, seven parasitic worms, and many other harmful pathogens and diseases that can cause people to become ill with Salmonella, E.coli, and Streptococcus. In addition, roaches are known to trigger allergy and asthma symptoms in certain individuals. Needless to say, these aren't pests you want hanging around your property. And we can help with that!
Our Cockroach Control Process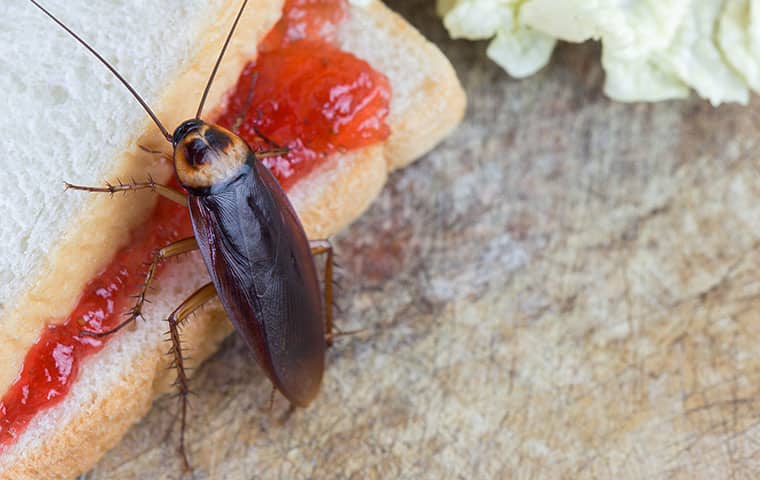 Here at Pest & Termite Consultants, we take a two-pronged approach to our cockroach control services by utilizing both baiting and spraying methods to eliminate current cockroach infestations and prevent future invasions.
Cockroach Control Treatments
Spray Treatments
During your treatment, a liquid spray will be applied to both the inside and outside of your home as well as in your attic, crawl spaces, and garage areas.
Bait Stations
Before choosing where to place the bait stations, we'll first inspect your home and consider your specific needs. This will help us to customize the bait station locations and place them in the areas where they'll be the most effective.
If you discover cockroaches in your home, it's not something to take lightly. Where there is one roach, there are likely many more hidden out of sight.
At Pest & Termite Consultants, we offer professional cockroach control services for a variety of common home-invading cockroach species including German, American, and wood cockroaches. With our services, your property can remain cockroach-free and you can rest easy knowing that your family is being protected from cockroaches!
Request Your Free Quote
Complete the form below to schedule your no obligation quote.